KC Wire Weekender

Disproving the myth that "there's nothing to do in Kansas City" one week at a time. Forward to colleagues, friends, & visitors and see you around town!
Kheyra Halane
Chalis O'Neal
Najeem Olulari
Indigo Hour: Da Truth | American Jazz Museum
Indigo Hour in the Blue Room features the best Kansas City R&B and Neo-Soul acts every Friday night from 5 pm - 7:30 pm for free in our award-winning jazz club. Enjoy drink specials and an appetizer buffet! Join Magic 107.3 the 2nd and 4th Friday of every month!
Sip & Save (Your Wine Glass)
You spoke - and we listened! This is your chance to take home one of our exclusive KC Wine Co wine glasses with our signature corckscrew logo! Join us for wine flights overlooking the vineyard on Saturday, April 15th, from 12-6pm.
Complimentary wine glasses are included with the purchase of a wine flight. The tasting room is open to guests ages 21+, please drink responsibly.
Magical Hoops Sponsored Hula Hoop Class
Another installment of the Magical Hoops sponsored hula hoop dance class! Here we will teach you so much about the art of hula hoop dance, along with a great workout and the chance to meet new friends!
Bring along friends to save money on entrance! 1 person is $10. Bring a friend and its $15 for the both of ya :)
First hour we will work on the basics, waist hooping, isolations, the art of flowing and what it means to manipulate an object.
The second hour will be a free flow, ask questions, hours with some music to keep us going.
Improv Workshop - The Serrated Edge Way (8 Week Class + Shows)
Practice improv The Serrated Edge way with artistic director Kyle Yarber. Games. Scenes. Character, object and envirornmental work. Learn and reinforce good fundamentals. Get stagetime quicker and more often. Move on to sketch comedy or longform. 8 weeks of classes + performances. $120. Offered twice weekly, 5-7 on Wednesdays and 1-3 on Saturdays. Come to one or the other... or both. 
Wine & Meat/Cheese Pairing
Join us Saturday April 15th from 1 to 4pm to taste perfect Easter wines by Field Recordings paired with a fantastic selection of fine meats and cheeses from Broadway Butcher. While you sample some of the great products KC has to offer, let our professional knowledgable staff direct you to that crowd pleasing wine for your next event. Free while supplies last!
Wine Walk
Wine Walk on Delaware is to share the charming atmosphere and rich history of Delaware Street with Kansas City locals through a seasonal wine tasting event hosted by an eclectic mix of Delaware Street establishments.


Join us every third Saturday of the month (April-October) from 5-8 pm on Delaware Street in the River Market for a unique wine tasting and social gathering experience.


Get to know the eclectic mix of locally owned businesses in the area while discovering great tasting wines.
Zona Rosa Easter Parade
In 2006 Zona Rosa reintroduced a local favorite: Kansas City's own Easter Parade. It was met with such fanfare, that the event has become an annual tradition at Zona Rosa. This FREE community event features the Easter Bunny, a "Best Dressed" walking parade featuring Spring/Easter finery, a petting zoo, family games at Town Square, and more! 
Ida McBeth
There's a quiet storm in Kansas City. And it swirls around the captivating, elegant, mystifying and delightful music of singer Ida McBeth.
Ida's musical style is so unique that it is hard to classify. Over the years, her repertoire has included pop-style ballads, jazz and blues, show tunes, funk, R&B, gospel and well known standards.
White House | Black Techno
kansascitytechno.com presents:
White House | Black Techno
featuring an exteeeeeeeeeeeeeeeeended set fromAndrew Boie (Blankstairs, kansascitytechno.com) - Portland &
Jonah Brotman (Fractured, kansascitytechno) - KC
ALL VINYL ALL NIGHT
Drama Time Winter Session 2
We will be working on stage presence and character identity with a Drama Time afrocentric adaptation of "Frozen" this session. Expect the unexpected and have fun! Drama Time is proud to invite little ones onto the stage with our mentors to shine their lights brightly.
AKA "All That Jazz" Brunch
The 4th Annual Jazz Brunch is sponsored by the Metropolitan Leadership Institute, Inc., a 501C3 charitable organization, to raise scholarship funds for youth in the Greater Kansas City area.
Members of Mu Omega Chapter of Alpha Kappa Alpha Sorority, Inc. are your host.
Please join us as we meet, eat and listen to some great entertainment from the Rhythm & Groove Band featureing Larry Thomas. Don't miss our silent auction where you're sure to find something interesting! Finally, the fashion show this year will feature more fashions and models as we move into spring and "All That Jazz"!
5/6: Kehlani
5/13: Chance The Rapper
6/4: Future
6/11: J. Cole
6/13: John Legend
7/6: Jill Scott
7/22 Gucci Mane, Uzi Vert, Kevin Gates, & Rae Sremmurd
Have a great weekend!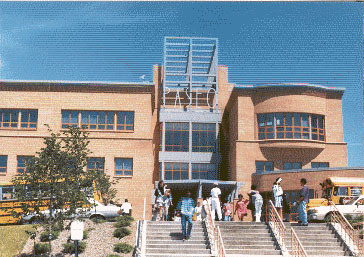 Paseo Academy of Performing Arts#KCStaples

---
The Wire is designed to keep KC Black professionals up to date on everything happening around the city. Please use it for birthdays, performances, turn ups, BBQs, kickbacks, and all ratchet (and unratchet) affairs in between.

There are 3 simple rules to follow on the Wire:

1. Contribute.
2. Contribute.
3. Contribute.

If you see/hear about an event around town, let us know!

Need a new beautician/barber? A good brunch spot? Saturday Night move? Check (and add to) the link below see all that KC has to offer.
https://docs.google.com/spreadsheets/d/10FDY6RZPbCc7vr05rVvVRkJIdj4OvQcp4x3BW5_7kDs/edit?usp=sharing

---
You received this message because you are subscribed to the Google Groups "Wire KC" group.
To add someone, send an email to Spence at spencer.hardwick11@gmail.com.
To unsubscribe from this group and stop receiving emails from it, send an email to wire-kc+unsubscribe@googlegroups.com.
To post to this group, send email to wire-kc@googlegroups.com.