David Whalen
Andrea Randolph

Brew at the Zoo & Wine Too
On Saturday, October 15 join us for the fourth annual Brew at the Zoo & Wine Too! From 6:30 to 9:30 pm enjoy an evening of live music, delicious bites, and a variety of beer and wine from local breweries and vineyards.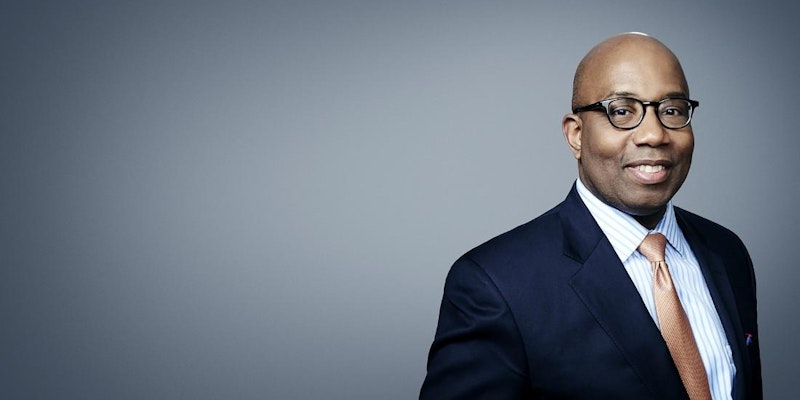 Johnson County NAACP 2016 Freedom Fund Banquet
Our theme this year is:  Our Lives Matter/Our Votes Count. Our Keynote Speaker is none other than CNN's Errol Louis.  Errol is a Political Anchor of NY1 News, host of Inside City Hall, as well as a Political Commentator.

https://www.eventbrite.com/e/johnson-county-naacp-2016-freedom-fund-banquet-tickets-26623342133?aff=es2

Festival of Praise Tour 2016
Time 7:30 pm
Performances by Fred Hammond, Hezakiah Walker, Israel Houghton, Casey J, and Regina Bell. 
Municipal Auditorium

Taste of Autumn Wine Event
Trezo Mare is partnering with The Royal Room, Briarcliff's newest event space, to host A Test of Autumn Wine Event.  The event is Sunday, October 16th from 2:00 – 5:00 p.m. at The Royal Room at Briarcliff (formerly Tivol's.  Sample over 35 wines from around the world, eat hors d'oeuvres by Chef Robert Padilla, and enjoy acoustic music by Erica McKenzie.  Reservations are limited so call today, 816-505-3200! Tickets are $25 for elite members, $30 for executive members, and $35 for non-members.  Tickets are $5 off when purchased before October 12th!
http://thevillageatbriarcliff.com/events/event/taste-autumn-wine-event/

The Beast Haunted House
Founded in 1991, The Beast is America's largest haunted house. The Beast pioneered the "open format" design, where you're not in a line, you're wandering through the scenes, never knowing when a spook or an activated scene will rock into action. At the Beast, you are not just looking at the scene, you are part of the action!

It takes about 40 minutes to go through the Beast -- IF you don't get lost in the fog in the Werewolf Forest, stuck in the maze, or pulled toward the light in the three-story light tower. The exit is a four story slide, it's straight down and faster than you might find comfortable!
#DontBeScurred



Deray Davis
DeRay Davis is quickly killing Hollywood with his hilarious humor and persona. His film credits include Jumping the Broom, Semi-Pro, Old Dogs, Life as We Know It, Imagine That, License to Wed, School for Scoundrels, Scary Movie 4, Barbershop 1&2 and Johnson Family Vacation.

On the small screen, DeRay has appeared in HBO''s "Entourage", Comedy Central''s "Reno 911", Comedy Central Presents DeRay Davis, Comedy Central''s "Premium Blend" and BET''s "ComicView" along with numerous voices on The Boondocks.
Link for deets
http://www.improvkc.com/ShowDetails/c5c622a5-061d-4a7d-990c-78d80aa5ac49/3ef90ddd-e238-427f-bd95-e028af25d0dc/DeRay_Davis/Kansas_City_Improv




#4TheKidz

You are invited to join the Griot Institute for The Critiquing Consciousness Book Club!

Join us and learn more about the Griot Institute and hear about ways to get involved with the organization You will also have the opportunity to be a part of the book reveal and learn about the first book we will read for the book club.

We look forward to building community with you!

Food and drinks will be provided.

Space is limited! Sign up soon at: http://tinyurl.com/griotsbooksandbottles1



Have a great weekend!



Buck O'Neil, Kansas City Monarchs, Negro Leagues Legend, First Black Manager in Major League Baseball, OG, Origin of Swagger

--
The Wire is designed to keep KC Black professionals up to date on everything happening around the city. Please use it for birthdays, performances, turn ups, BBQs, kickbacks, and all ratchet (and unratchet) affairs in between.

There are 3 simple rules to follow on the Wire:

1. Contribute.
2. Contribute.
3. Contribute.

If you see/hear about an event around town, let us know!
---
You received this message because you are subscribed to the Google Groups "Wire KC" group.
To add someone, send an email to Spence at spencer.hardwick11@gmail.com.
To unsubscribe from this group and stop receiving emails from it, send an email to wire-kc+unsubscribe@googlegroups.com.
To post to this group, send email to wire-kc@googlegroups.com.