KC Wire Weekender

Disproving the myth that "there's nothing to do in Kansas City" one week at a time. Forward to colleagues, friends, & visitors and see you around town!

(Click 'View in your browser' to see full email)
Jazzoo ::: Peacocks & Plumage
Join us on Friday, June 2 as more than 4,500 Kansas Citians enjoy an evening of food, drink and music while making an impact on the future of the zoo.
2017 Temple Made Fitness Summer Series
ALL fitness levels are invited to our FREE workout. This group class will emphasize Total Body Movements & the perfect mix of cardiovascular exercise to keep your heart pumping to promote fat burn! This event will be hosted by Fitness Guru, Tony Temple, and friends!
4th Annual Jazz Walk of Fame Induction & Concert
Act Fast! Sat June 3rd, at the Gem Theater, it's the 4th Annual American Jazz Walk of Fame. Induction ceremony at 7p followed by WOF concert at 7:30p, featuring three-time Grammy award winner, Ramsey Lewis along with KCs all-star vocalist, Ida McBeth. Concert tickets at the Am Jazz Museum box office or ticketmaster outlets. #AMJAZZWOF
Future With Special Guests Migos, Tory Lanez & Kodak Black
Setting the pace and changing the game with every subsequent album, Future engaged a full court blitz in 2015 that resulted in one of rap's most impressive winning streaks ever. In under a year, he achieved three back-to-back #1 albums on the Billboard Top 200—the platinum DS2, platinum What A Time To Be Alive with Drake, and EVOL. His catalog encompasses double-platinum smashes such as "Low Life" [feat. The Weeknd] and "Where Ya At" [feat. Drake], platinum hits "Stick Talk and "Turn On The Lights," and has amassed over 1 billion streams worldwide.
Yoga In City Market Park sponsored by Sundown Naturals
Enjoy a mindful morning workout with Yoga In City Market Park sponsored by Sundown Naturals.
Get your body moving and then shop the Farmers Market.
Every Sunday through September at 9am, KC Yoga Center will provide FREE 60-minute all-age/levels yoga classes. Please bring your own mat or blanket.
The 20/20 Day Party
Upsilon Rho Omega continues commemorating 20 years and 20 pearls of uplifting, remarkable and outstanding service to all mankind. Join us at Qudos from 4pm to 8pm on Sunday, June 4 for cheers and celebration! $5 cover.
Juneteenth Parade
Mark your calendar! #RoyaleBoy Book Club will be at the KC Juneteenth Parade. Which, starts on 18th Olive and ends on the Vine from 11a-1p. Also, Royale Boy Blue will be at KC Juneteenth celebration on June 17th from noon to 9p. Plus, it's #RoyaleBoy Book Club 3 yr. anniversary. So, we will celebrate by shooting a live video during the parade. Come support the boys!
Have a great weekend!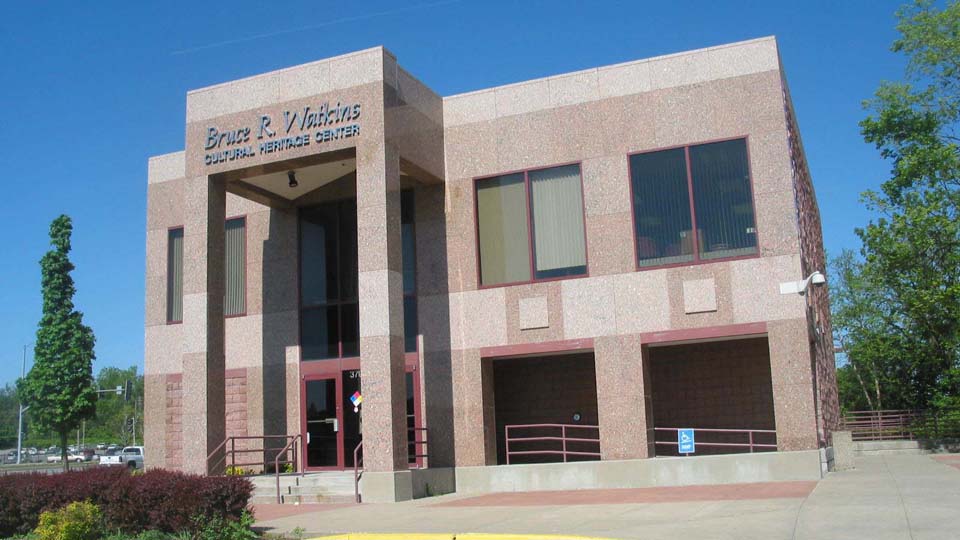 "The mission of Bruce R. Watkins Cultural Heritage Center is to commemorate and interpret the African-American diaspora particularly in the State of Missouri, the City of Kansas City, MO, and its surrounding areas through fostering educational and cultural programs regarding the past, present and contemporary contributions of African Americans who served to shape the city and state's history and culture. A major component of contemporary and future interests involves the conscientious development of the state environmental policies."

#ForTheKCulture

---
The Wire is designed to keep KC Black professionals up to date on everything happening around the city. If you see/hear about an event around town, send an email to WireKC@gmail.com to get it in the Weekender.

Need a new beautician/barber? A good brunch spot? Saturday Night move? Check (and add to) the link below see all that KC has to offer.
https://docs.google.com/spreadsheets/d/10FDY6RZPbCc7vr05rVvVRkJIdj4OvQcp4x3BW5_7kDs/edit?usp=sharing

---
You received this message because you are subscribed to the Google Groups "Wire KC" group.
To add someone, send an email to Spence at spencer.hardwick11@gmail.com.
To unsubscribe from this group and stop receiving emails from it, send an email to wire-kc+unsubscribe@googlegroups.com.
To post to this group, send email to wire-kc@googlegroups.com.