KC Wire Weekender

Disproving the myth that "there's nothing to do in Kansas City" one week at a time. Forward to colleagues, friends, & visitors and see you around town!
New Public Screening - Splash
The New Public follows the journey of students, parents and educators striving to reconcile idealism with reality and make a difference in the futures of young people whose lives are stark representations of our country's education and opportunity gaps. Through the prism of one inner-city public school, we witness complexities faced by urban public schools and communities everywhere.
AM Shift
March 3, Modern Marketing Strategy
Downtown KC - Sprint Accelerator
Presenter: Rebecca Music, marketing manager, Bob Hamilton Plumbing
Hear how Bob Hamilton Plumbing established its brand position in the market and how they continue to grow, maintaining the position of "treat the customer with respect, take care of their needs with the very best work and materials and deliver on our promises." Then work with other business owners to refine your market position, target customer segments and competitive advantage. 
The Cotton Club
A special event to launch, Kansas City Native and Football Star, Shane Rays Philanthropic efforts in KC and Sebrina's Birthday Celebration. The evening will be centered around the 1920's era. This will be a fabulous event and you don't want to miss. Lots of special treats.
Folly Jazz Series Presents: Cyrus Chestnut Trio w/ Warren Wolfol
Pianist Cyrus Chestnut and his trio appeals to both aficionados and fans alike. Adept enough to perform with Wynton Marsalis, yet hip enough to make the "Peanuts" album swing. Chestnut worked with a number of top-notch musicians including Jon Hendricks, Betty Carter, Terence Blanchard, and Donald Harrison, before recording his first solo CD at the age of 30. Chestnut enjoys mixing styles and resists being typecast in any kind of niche, though his gospel sound is apparent on a number of his recordings.
Joining the trio this evening on vibraphones is Warren Wolf.
Wolf is a multi-instrumentalist from Baltimore, MD. From the young age of three ,Warren has been trained on the Vibraphone/Marimba, Drums, and Piano.
Lisa Henry
Classy. Earthy. Down Home. Fun. Lisa Henry is the essence of swingin' cool, with A Voice That Does It All.
In the company of Nancy Wilson, Sarah Vaughan and Ella Fitzgerald, this International Jazz Ambassador makes musical magic when she greets the microphone. With her sincere, warm vocal delivery, classic vocal interpretations and unique improvisations, Lisa takes the listener to musical Nirvana.
Women's Self Defense
Taught by one of the most respected self defense instructors in the area. Mike Dzicek will conduct a women's empowerment event focused on self defense and safety. Feeling safe and confident in any situation is a sense of peace and power like no other.
An active participatory class with both information and hands on self defense drills and techniques. Bring your Mom, your daughter, your sister, your friend. As long as they are 12 or older.
$20.00 early registration (call 816 503 6998) $25.00 at the door. Limited space for Maximum of 40.
Eboni Fondren Duo
Headlining songstress Eboni Fondren's smooth, sultry voice rises up from a place of deep emotion and crescendos into pure joy for her audiences. Originally from Chicago, Eboni has established herself as a major player on the Kansas City jazz scene. She is also familiar to local theater audiences.
Bluegrass Brunch
Join us for the reboot of our Bluegrass Brunch on Sunday, March 5th featuring the one and only Lauren Krum from 11am-1pm! We'll be jamming out to live music, enjoying chef Charles recently released brunch menu and imbibing many $10 bottomless mimosa.
Hidden Figures Book Club
We are excited to celebrate Women's History Month by forming a book club of 20 middle/high school girls to read the youth version of Hidden Figures. The girls must be committed to attending and reading. We will meet every Sunday in March at the Plaza Library from 2-4pm. The books will be provided and refreshments will be served.
TEDxUMKC | Visit KC
Our 5th annual event on March 5th will feature captivating TEDx speakers & a musical performance.
Have a great weekend!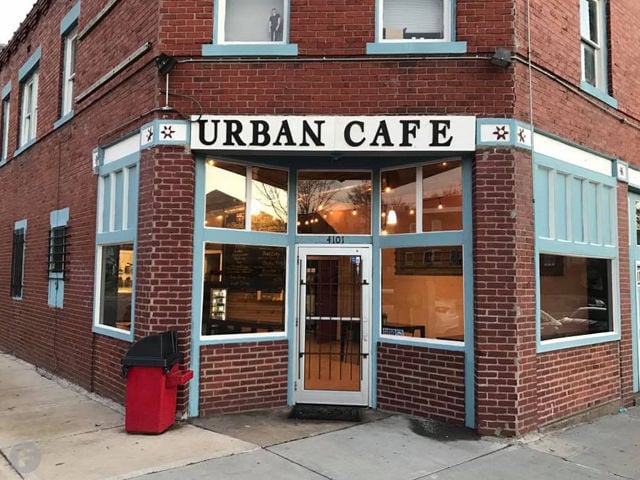 Urban Cafe
4101 Troost

---
The Wire is designed to keep KC Black professionals up to date on everything happening around the city. Please use it for birthdays, performances, turn ups, BBQs, kickbacks, and all ratchet (and unratchet) affairs in between.

There are 3 simple rules to follow on the Wire:

1. Contribute.
2. Contribute.
3. Contribute.

If you see/hear about an event around town, let us know!

Need a new beautician/barber? A good brunch spot? Saturday Night move? Check (and add to) the link below see all that KC has to offer.
https://docs.google.com/spreadsheets/d/10FDY6RZPbCc7vr05rVvVRkJIdj4OvQcp4x3BW5_7kDs/edit?usp=sharing

---
You received this message because you are subscribed to the Google Groups "Wire KC" group.
To add someone, send an email to Spence at spencer.hardwick11@gmail.com.
To unsubscribe from this group and stop receiving emails from it, send an email to wire-kc+unsubscribe@googlegroups.com.
To post to this group, send email to wire-kc@googlegroups.com.